Welcome to Hansel & Gretel, our family-owned child learning center, providing families with quality childcare since 1960. Hansel & Gretel has been partnering with families for over 50 years to provide an excellent learning and care environment for children from infancy through Kindergarten. We take great pride in our rich history and long standing quality reputation in the communities we serve. We look forward to having your child join our family of care.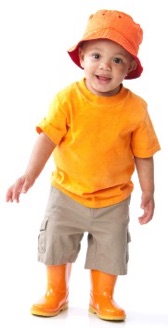 Hansel and Gretel is hands-down the best daycare my son has ever attended! He has learned so much in the small time he has been there. The teachers and staff treat every child as if they are their own. The facilities are clean, well-organized and secure which gives me peace of mind. I was blessed to find such a great place for my son to begin his journey of learning, at the age where knowledge is absorbed the most. Thank you, Hansel and Gretel, for all you do!
Tiffany E. Jackson
Transplant Assistant, Pinnacle Health Transplan 
Hansel & Gretel Early Learning Center provides an atmosphere that ensures our children's health, safety and growth. The staff is protective and caring of our children individually and in a group setting. Additionally our children are receiving the benefits of an environment which provides a Montessori education. Over the past four years, we have been appreciative of the quality of care and guidance from the Hansel & Gretel Early Learning Center.
Brent & Tiffany Hetrick